Description
Vaporesso Xros 3 Mini Kit Ireland
Xros 3 Mini Kit
iVape welcomes The new Vaporesso Xros 3 Mini Kit. The popular XROS model series from the leading manufacturer Vaporesso returns with its third version, and this time there's no buttons just simply draw. The classic version of XROS 3 Mini is slightly shorter with its 13.8mm length, it offers not only an integrated battery with a great capacity of 1000mAh inside the colored body, but also a modern AXON chip and, above all, a button with which you will have control of your e-cigarette literally under your thumb. For fast charging, there is a USB-C port at the bottom of the battery, and a color LED indicator reliably informs you about the remaining capacity.
The already mentioned AXON chip takes care of all the settings inside the e-cigarette and at the same time provides all the necessary protection for safe vaping. Even a complete beginner can handle it because XROS 3 Mini does not have a display and there is no need to set anything. Stable heating is ensured by the Pulse mode, which delivers thick clouds of vapor and a distinct and faithful flavor. There is a button ready for control, with which you can turn the e-cigarette on and off and use it for vaping as well. There is also an automatic heating system available when you just take a puff from the mouthpiece and the vapor starts to form immediately.
The new XROS 3 pods are equipped with modern COREX heating technology, which combines COREX cotton and a MORPH mesh coil, ensuring immediate and even heating and vaporization of e-liquid. This way, you will not only have a pleasant vapor production, but also a distinct and faithful flavor from the first to the last puff. XROS 3 pods offer a volume of 2ml and practical filling after pulling out the mouthpiece, so there is no need to pull out the whole pod from the battery when refilling e-liquid. On the body of the battery, you will also find a lever for adjusting the airflow, with which you can adjust the tightness of the draw according to the pod used.
Note: Vaporesso XROS 3 Mini is also compatible with original XROS pods.
Features
1x Vaporesso XROS 3 Mini battery
1x Vaporesso XROS 3 Mesh Pod 0.6Ω – pre-installed
1x USB-C cable
Specs
Dimensions: 115mm x 23.6mm x 13.7mm
Volume: 2ml
Resistance: 0.6Ω / 1Ω
Battery: 1000mAh
Charging: USB-C port (5V/1A)
Contact: magnetic
Vaping: draw activation/button
• 1 x TYPE-C Cable
• 1 x User Manual
• 1 x Warranty Card
Battery
The battery with a great capacity of 1000mAh is integrated directly into the e-cigarette, and the color LED indicator informs you about its remaining capacity. A USB-C port is available for charging.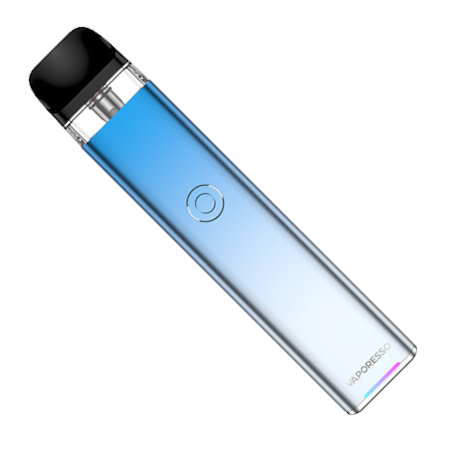 The Vaporesso XROS 3 Mini is equipped with a button to turn the e-cigarette on and off. The button can also be held while vaping. However, there is also an automatic heating system at your disposal, when you simply take a puff from the mouthpiece.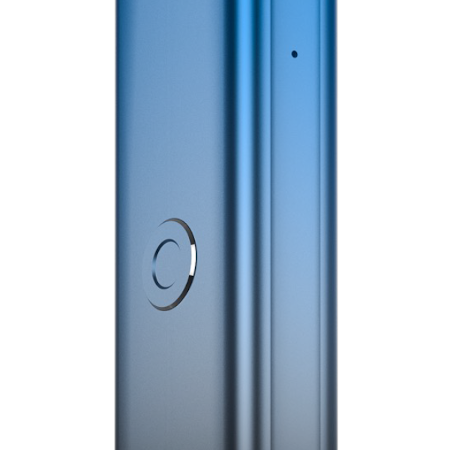 With the lever on the body of the e-cigarette, you can easily adjust the airflow according to your needs and according to the pod you use.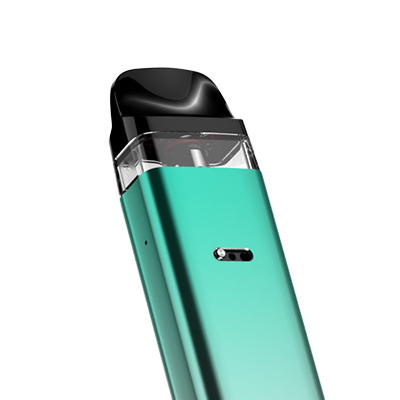 Pod
In the package you will find two plastic tanks with an integrated heating head. The so-called pod offers a volume of 2ml and while the coil inside the head of one pod has a resistance of 0.6Ω, the other pod offers a higher resistance of 1Ω. XROS 3 thus offers loose hits, but also tighter mouth-to-lung MTL hits. Simply insert the pod into the battery, no complicated screwing is required.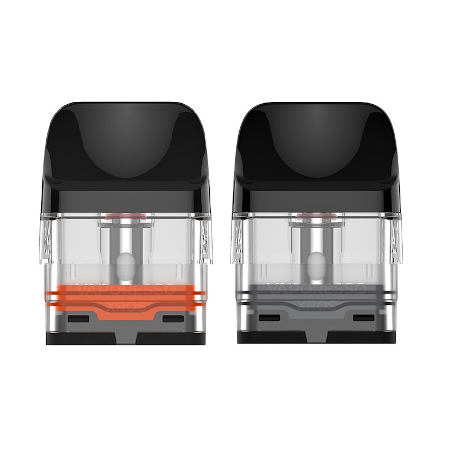 Filling
To fill the pod, simply slide out the mouthpiece and pour your favorite e-liquid into the exposed hole. The pod does not even need to be removed from the battery.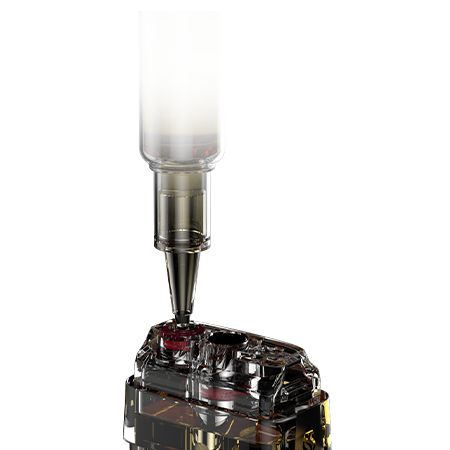 This product is for advanced user only for instance you need to have a great understanding and technical knowledge on how to use this product in order to properly use it. As a result you must use it at your own risk!
There is always an inherent risk when using any rechargeable batteries at anytime and under any circumstances as a result ivape.ie  is not held responsible for any damage for any modification of the batteries, chargers, devices and other products that we carry in any form or shape.
When working with Li-ion (Lithium-ion), LiPo (Lithium-ion Polymer) and any rechargeable cells, please be cautious and carefully use as they are very sensitive to charging characteristics and otherwise may explode or burn if mishandled. Please make sure that you have great knowledge on all rechargeable batteries before you use them. Always charge batteries at a clean and fire-proof surface, because this could cause fire, destruction to your home or being. Never leave charging batteries unattended.
If you see that there are visible damages on the batteries, please do not use because they are highly explosive in this condition.  Always keep, store and transport the rechargeable cells in a safe, non-conductive container in a controlled environment or damage can occur.
Do not use any rechargeable battery as well as any battery charger if any visible damage is present, as well as if the cell or charger has been stressed through mishandling, accidental or otherwise, even if damage may not be visible. Always store and transport rechargeable cells in a safe, non-conductive container in a controlled environment. Please dispose battery cells, chargers or any other electronic devices in accordance of local laws and mandates. Always use an external charger to preserve the longevity and safety of your batteries, most suppliers don't provide warranty for charging batteries inside your mod.