Description
Eleaf iStick 40W Mod – 2600mAh
iStick 40W
iVape welcomes the iStick 40W TC box mod with temperature control is now in stock at ivape.ie, and is a long-time best-seller mod. The iStick 40w looks very much like the iStick 20w/30w mods with nearly identical size parameters measuring 36.2mm by 22.3mm by 77.3mm. From a design standpoint, the only real difference between the two devices is that the iStick 40w has a round firing switch, instead of a square one on the iStick 30w, and a new menu button between the up and down arrows.
The real reason people will buy up the iStick TC40w is that it has a new temperature-control feature making it one of the cheapest temperature-controlled mods on the market.
Other features of the iStick 40w include a large 2600mah internal battery, stainless steel 510 threading, and a spring-loaded 510 center pin.
PS. The little holes and the top are for a lanyard and are not vent holes.
iStick TC40W
Temperature Control
Product Introduction:
iStick TC40W, an innovation of iStick series battery, adopts newly introduced technical element of temperature control. It will bring out a unique vaping experience without any dry hit by adjusting temperature setting. Despite the small size, it can reach 40W with large 2600mAh power capacity. Moreover, all stainless steel threads and elastic spring connector endow it with strong wear resistance. With temperature control function, less power and e-liquid consumption will also be a plus.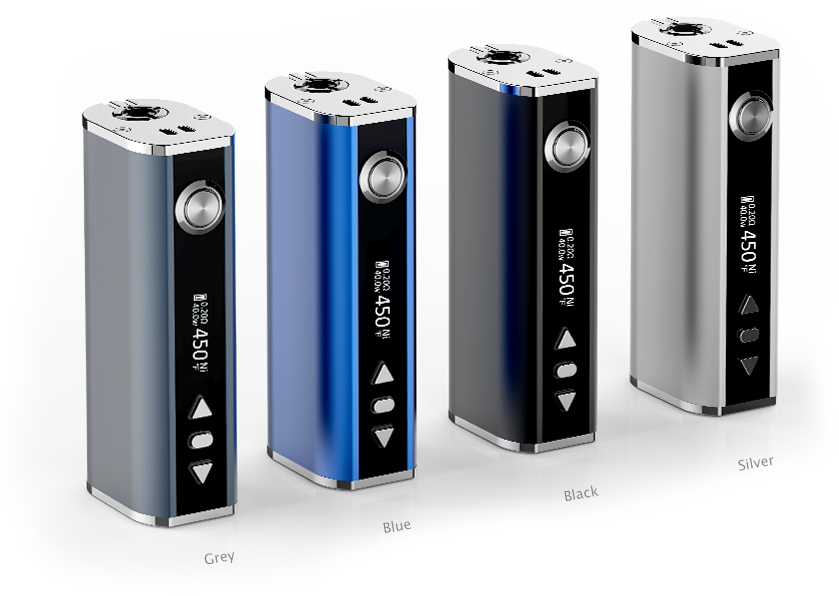 Standard configuration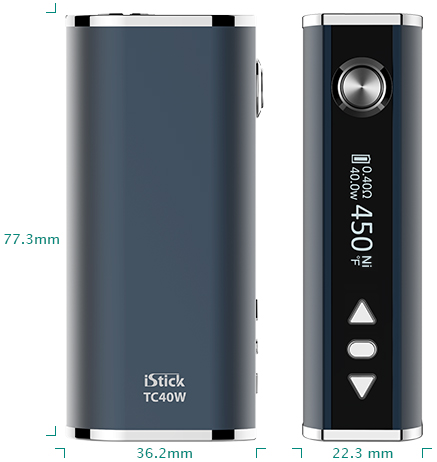 Parameter:
Size: 36.2mm*22.3mm*77.3mm
Color: Black, blue, silver, grey
Capacity: 2600mAh
Thread type: 510 thread
Rated output wattage: 1-40WRated resistance range:
0.05-1ohm (TC mode)
0.15-3.5ohm (VW mode)Temperature range:
100-315℃/200-600℉
(TC mode)
Features:
1.Temperature control function: By adjusting temperature in TC mode(Nickel 200), you can enjoy different vaping experience at different temperature settings.

2.Less power and e-liquid consumption: With temperature control function, it will consume much less battery power and e-liquid in TC mode(Nickel 200) than in VW mode.
3.Clear OLED display: In typical VW mode, the OLED screen displays battery power, resistance, voltage and wattage clearly. You can see clearly battery power, resistance, wattage and temperature in innovative TC mode(Nickel 200).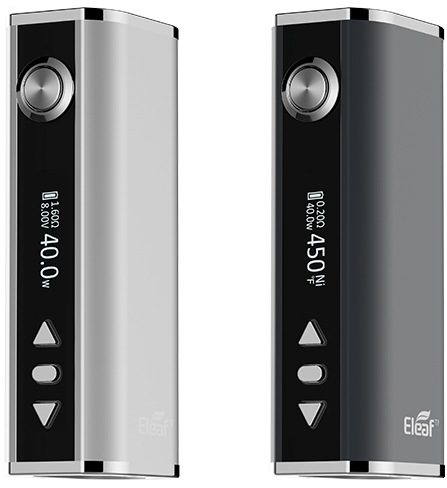 4.Accurate reading of resistance: The reading of resistance becomes more accurate with the number down to the second decimal point.

5.Large output and power capacity: Despite the small size, it can reach 40W output with 2600mAh power capacity.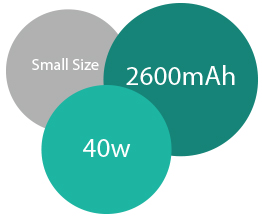 6.Stainless steel threads and spring connector: It retains stainless steel threads for strong wear resistance and elastic spring connector for high adaptability.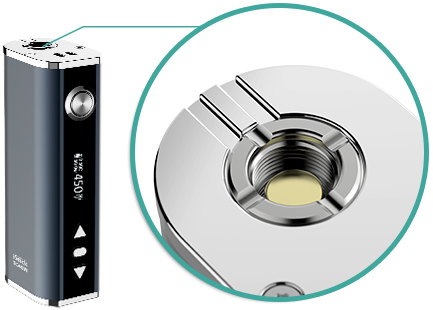 7.Attached necklace hole: The specially attached necklace hole on the top cover makes it more portable and user-friendly.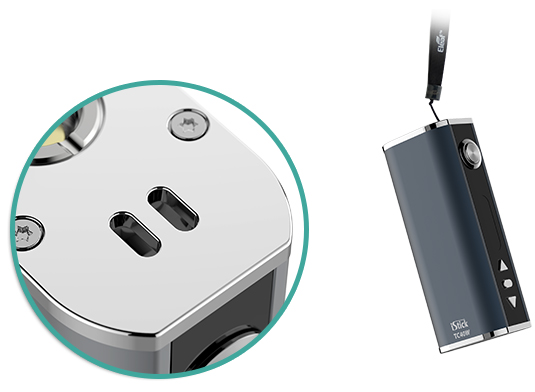 How to charge?
The battery power indicator on the screen will keep flashing when the remaining power is less than 10%. It can be charged with the USB cable through the USB port at the bottom.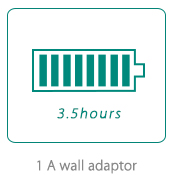 It will take about 3.5 hours to get a full charge via 1A wall adapter.The battery indicator will keep flashing during charging and the screen will go out when fully charged.
Try using with the Nautilus XS Tank with it 
40watt iStick with TC (Temperature Control) by Eleaf can now be purchase at ivape or irishvape.com
Thank you for supporting Irish and shopping at ivape.ie