NIC SALTS E-LIQUID IRELAND AT IVAPE
Nic Salts E-liquid – What are They?
In this guide, you will learn everything you will need to know about vaping nic salts e-liquid Ireland to help you decide if it is a good fit for you. It really does just come down to personal preference.
At its core, nicotine salts are comprised of the same exact nicotine that's found in its natural state within the tobacco leaf. If this form of nicotine was added to the liquid that we vape, we'd need to vape it at extremely high temperatures for the nicotine solution to be effective, and it still wouldn't be as easily absorbed (bioavailable) as freebase nicotine. Similarly, like freebase, salts need some modification too. The key here is benzoic acid.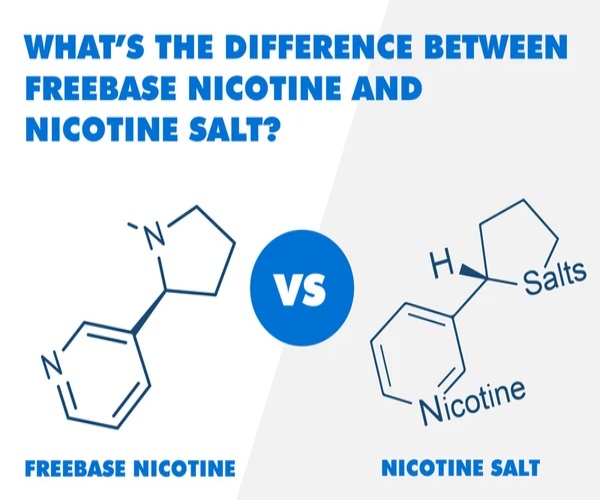 There are differences between freebase nicotine and nicotine salts but what makes nicotine salts different boils down to two key components:
Smoother throat hit
Better nicotine absorbability than traditional e-liquids
The major difference between freebase nic and salts is is how smooth Salt Nicotine is! In scientific terms, Salt Nicotine undergoes a processing treatment that neutralizes the harshness of freebase nicotine. In fact, nicotine harvested from the naturally grown tobacco plant produces what the industry refers to as Salt Nicotine and not freebase nicotine. What this means is that you will be able to vape at higher nicotine strengths while getting a smoother throat hit. It also means that you will be efficiently getting more nicotine than what is currently on the market which explains the kick you get from vaping nicotine salt.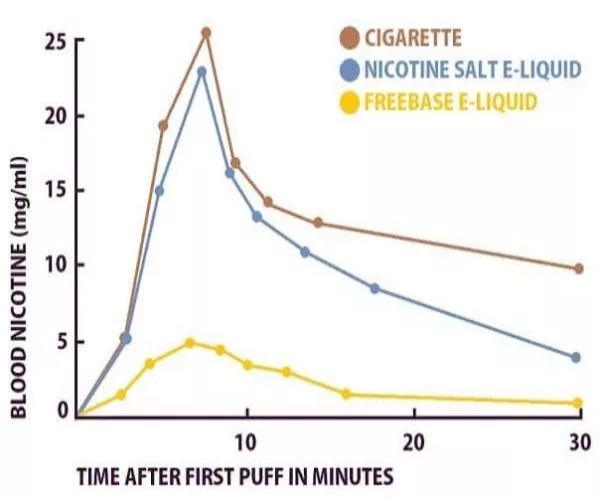 Nicotine salts e-liquid ireland are not recommended for sub-ohm high-powered devices because of the higher nicotine levels in nic salts.
Nicotine salts use high nicotine strengths such as 50 mg nicotine levels compared to the usual 3 or 6 mg in regular e-juices. Low wattage devices are perfect for nicotine salt because you don't need to consume as much vapor to get the same amount of nicotine in a high powered device.
Just to note, it is highly recommended to avoid using nicotine salts in high-powered devices or sub-ohms to prevent excessive nicotine consumption.