Uwell Caliburn Koko Prime Kit Ireland
iVape welcome The Uwell Caliburn Koko Prime kit which is the newest edition to Caliburn family. The Koko Prime kit keeps its original pocket-friendly size with a handful of new features including using replaceable coil and ability to control your vaping style with two different airflow's that can be controlled by flipping the pod horizontally, one way will get you Sub-ohm and other will give you mouth to lung vaping experience.
Caliburn Koko is powered with 690mAh built-in battery with up to 15W of power and can be charged quickly with its type C cable. Compatible with Caliburn G Pods and coils. Made out of durable PCTG materials with auto inhale activation and 2ml e-liquid capacity as well as interchangeable external decorative panels for a personalized experience.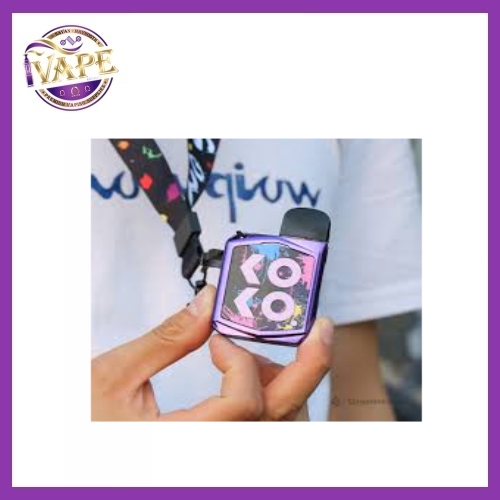 Features:
Refillable Pod Kit
USB Type-C Port with 1.6A Fast Charging
690mAh Built-In Battery
15W Max Output
Compact, Lightweight Design
Inhale Activated
Interchangeable Decorative Panels
Ingenious Dual Airway Design
2ml E-Liquid Capacity
Removable Coils
Top Fill
Compatible With Caliburn G Pod & Coils
A powerful 690mAh battery powers the KoKo Prime, offering more time to vape from every charge. The intelligent LED indicator will display your battery life whenever you take a puff using a simple 3-colour status system, ensuring you won't be caught out by a flat battery.  it's the perfect device for vapers of all experience and ideal as a starter kit.
What's Inside the box?
– 1 x Caliburn KOKO PRIME Pod System
– 1 x 1.0Ω Caliburn G Coil (Pre-installed)
– 1 x Extra 1.0Ω Caliburn G Coil
– 1 x Type-C Charging Cable
– 1 x User's Manual
– 1 x Lanyard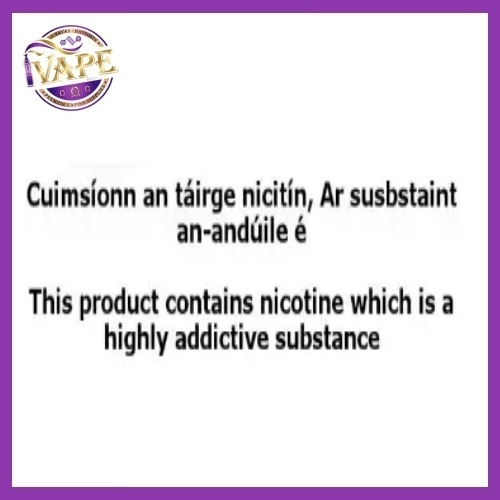 Note: There is always an inherent risk when using any rechargeable batteries at anytime and under any circumstances. irishvape.com  is not held responsible for any damage for any modification of the batteries, chargers, devices and other products that we carry in any form or shape, this is including pack making.
When working with Li-ion (Lithium-ion), LiPo (Lithium-ion Polymer) and any rechargeable cells, please be cautious and carefully use as they are very sensitive to charging characteristics and may explode or burn if mishandled. Please make sure that you have great knowledge on all rechargeable batteries before you use them. Always charge batteries at the clean and fire-proof surface. Never leave charging batteries unattended. If you see that there are visible damages on the batteries, please do not use. Always keep, store and transport the rechargeable cells in a safe, non-conductive container in a controlled environment
Do not use any rechargeable battery as well as any battery charger if any visible damage is present, as well as if the cell or charger has been stressed through mishandling, accidental or otherwise, even if damage may not be visible. Always store and transport rechargeable cells in a safe, non-conductive container in a controlled environment. Please dispose battery cells, chargers or any other electronic devices in accordance of local laws and mandates. https://www.myuwell.com/products/pod-system/caliburn-g2.html