Description
Aspire Breeze U-Tech Coils Ireland
Breeze U-Tech Coil Replacement Heads For the Aspire Breeze Starter Kit
Details:
1. 0.6ohm resistance
2. Provide nice flavor
3. Breeze U-tech coils are not interchangeable with Nautilus X U-tech coils
4. Only can be used for Breeze kit
5. 100% authentic Aspire products
About the Breeze Starter kit
iVape introduce the Aspire Breeze Starter Kit is a new all in once device that is compact and stylish and fits perfect in the hand. This Breeze Stater Kit has a built in refillable 2ml tank and is TPD compliant. It  features the U-Tech .6ohm coil which ensure great flavour. The auto fire function enables you to vape without holding the fire button, you just inhale from the drip tip.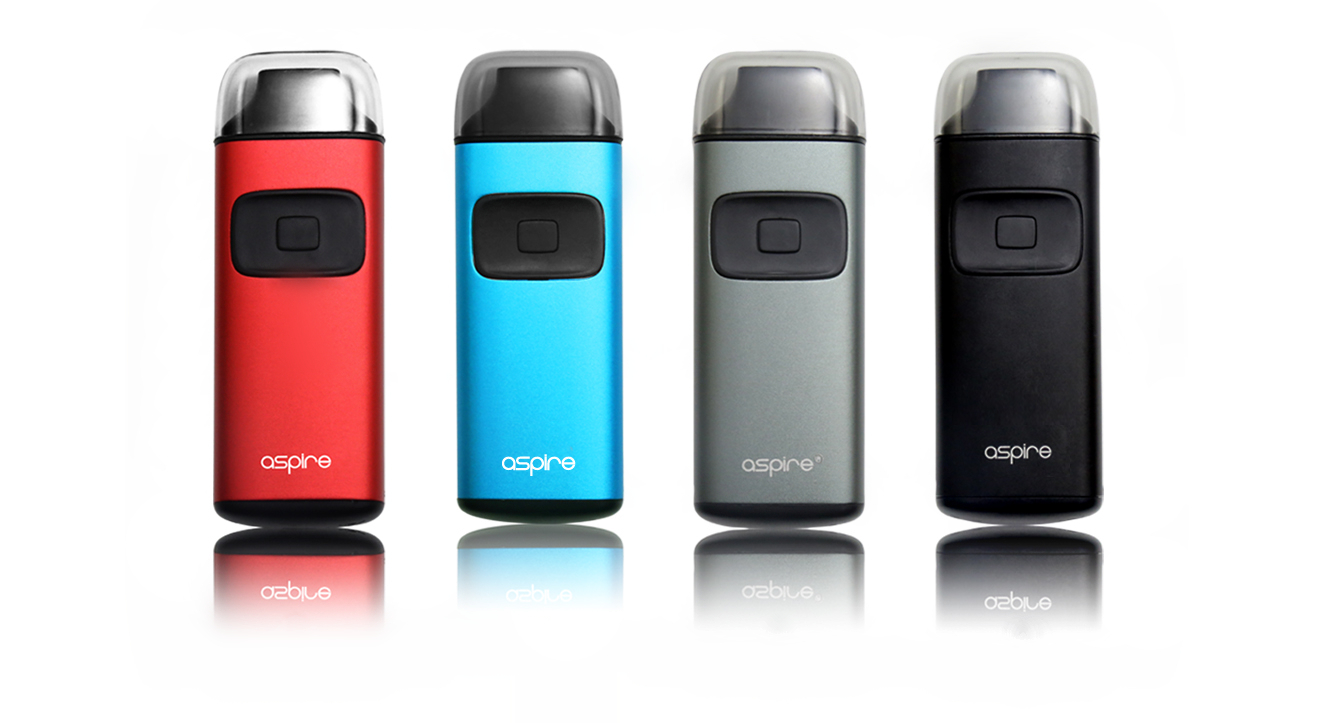 Aspire Breeze Dimensions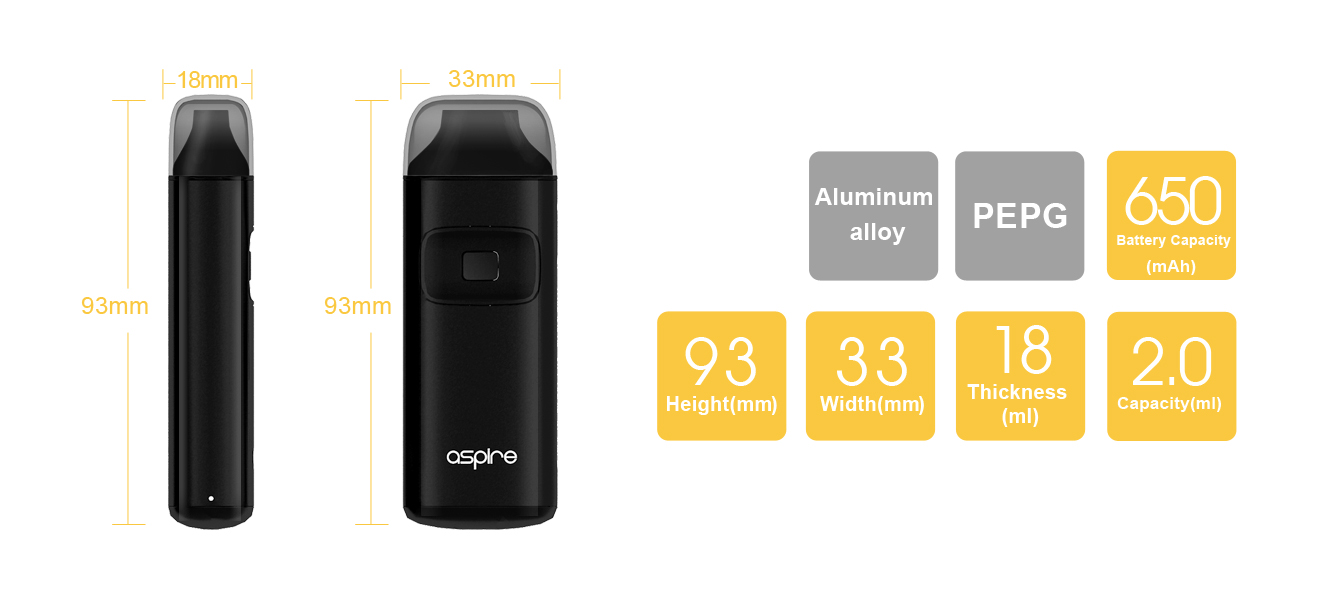 Aspire Breeze Automatic on/off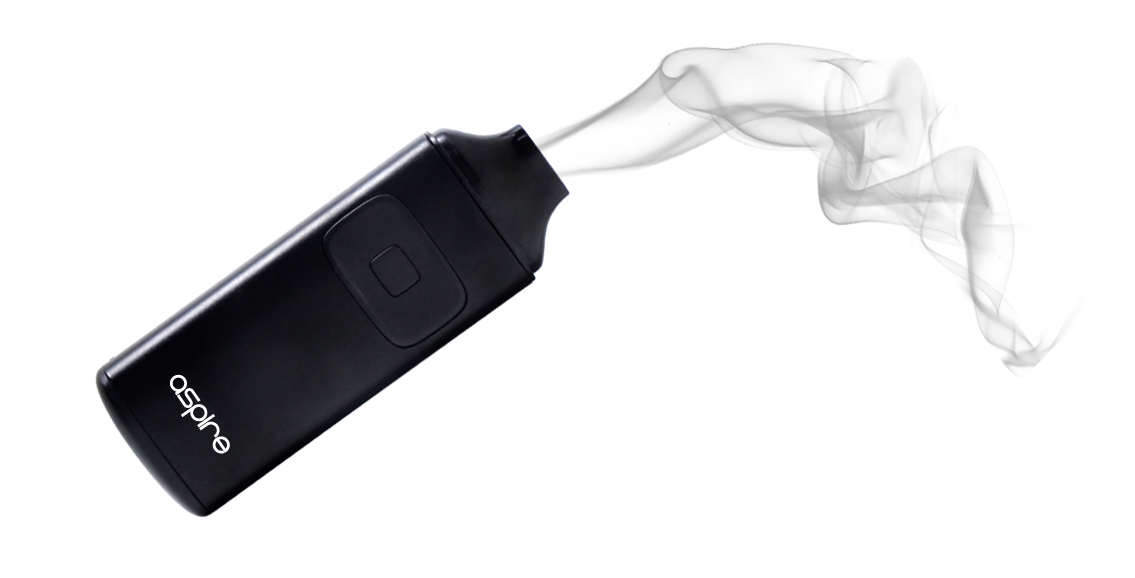 Note: 1. Never blow directly into the mouth piece as this could potentially burn the coil and may cause a fire hazard.
Replace the drip tip protective cap when the Breeze is not in use.
Aspire Breeze filling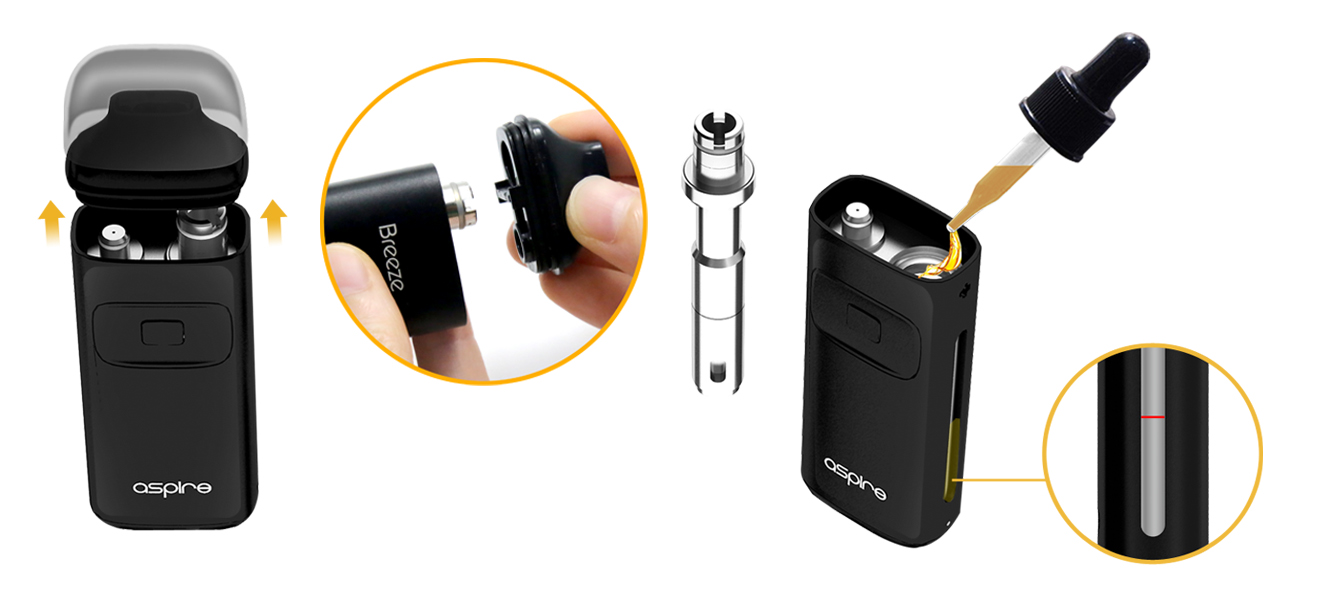 Fill the Breeze from the top, pull off the drip tip section, unscrew and remove the cartridge, you can add your preferred e-juice into the tank. Be aware of the max fill line when filling the Breeze.
Aspire Breeze Atomizer

The Breeze employs U-tech coil to ensure a flavorful vape (Breeze U-tech coils are not interchangeable with Nautilus X U-tech coils.)
Aspire Breeze Exploded View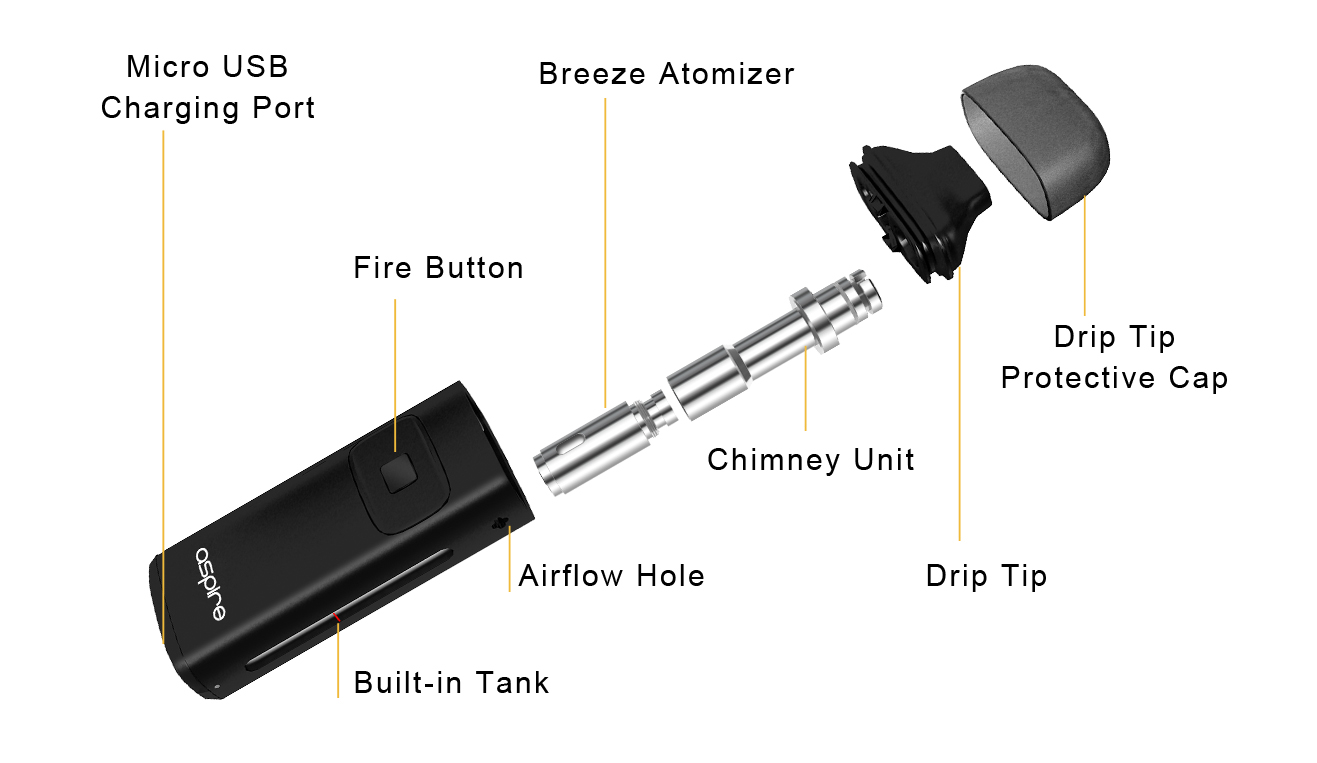 Aspire Breeze Charging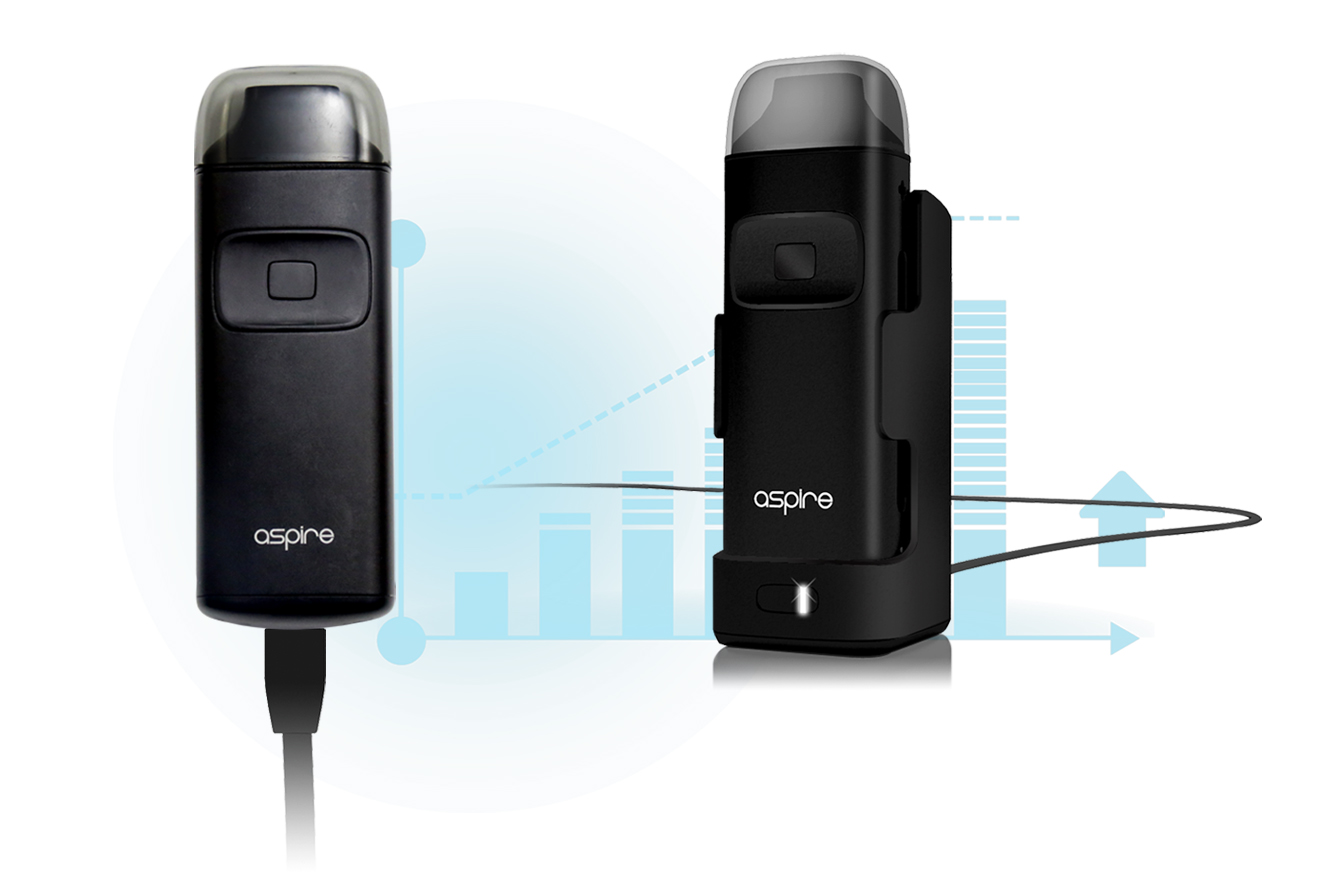 Aspire Breeze Charging Dock (Optional)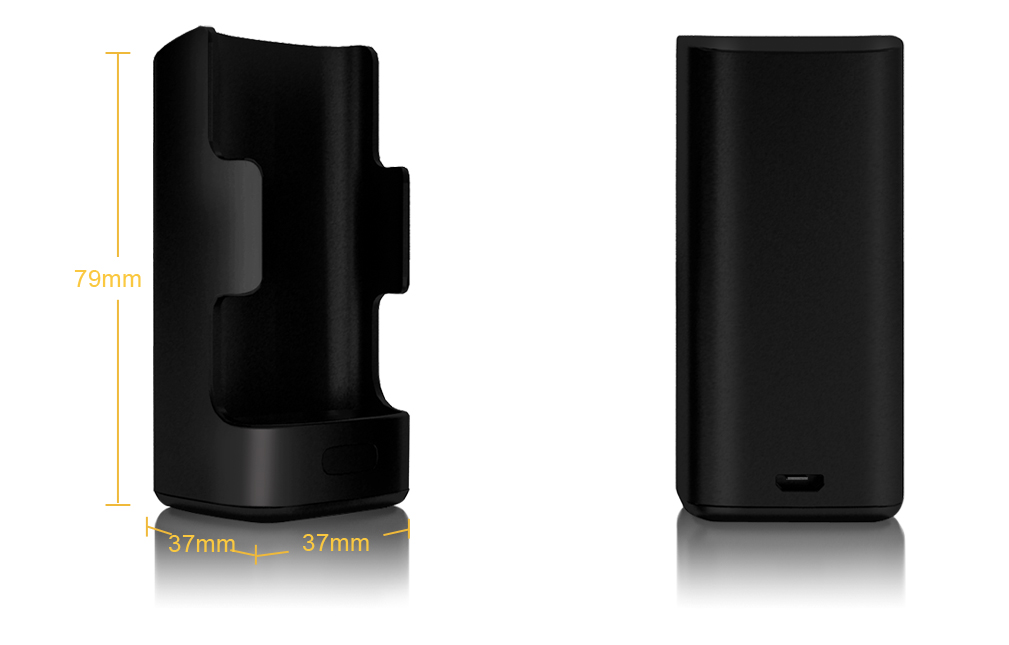 Specifications:
Main Material: Aluminum alloy Breeze Tank
Capacity: 2.0ml
Breeze Atomizer: 0.6ohm
Built-in Battery Capacity: 650mAh
Dimensions: 93 x 33 x18mm
Package Includes:
1 x Breeze device
2 x 0.6ohm Coils
6 x Extra O-Rings
1 x Micro USB Cable
1 x Warranty Card
1 x User Manual